Obamacare actually
raises

the cost of health insurance

Before Obamacare, health insurance was unaffordable. In fact, that was one of the justifications for passage of the ACA. So what did Obamacare do to the cost of insurance?

Obamacare raised the cost, as you can see in the graph below. Health insurance is less affordable, not more. Subsidizing some people with tax increases on the middle class does not produce "affordable" insurance. We all suffer from empty wallets.

​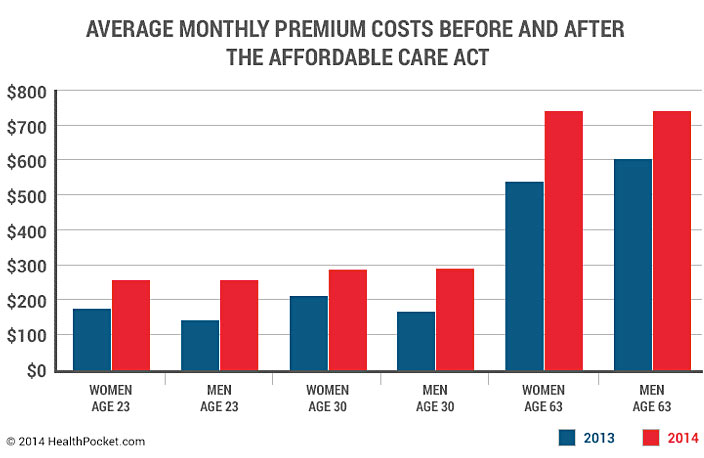 The graph only shows the initial effect. Premiums continued to rise every year averaging ten percent increase so that by 2018, insurance premiums had doubled! As a result of Obamacare, insurance is now "doubly unaffordable". That's not proper grammar, but it makes the point.
More important, wait times to see a doctor have increased due to Obamacare. That means access to care has gone down! Nationally, one third of physicians cannot afford to take care of new Medicaid patients.
What good is health insurance if you cannot get the care you need when you need it? Having health insurance doesn't improve the health of Americans—the real purpose of the healthcare system–if that insurance does not deliver access to care.
​
Congress and the White House passed the Affordable Care Act despite all the evidence against the bill, because they are magical thinkers.