Politicians think if they just believe hard enough, people will magically get health care
In 2010, Congress and the White House just "knew" that getting more people insured was a good thing, no matter how they did it. So, they gave away free insurance by Medicaid expansion and by federal subsidies in the Affordable Care Act (Obamacare).
​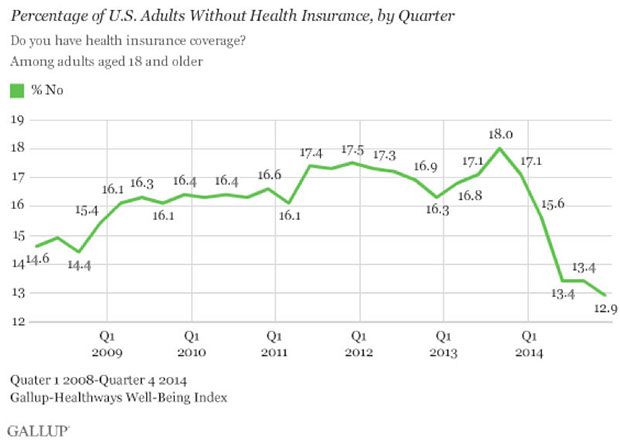 REFERENCE: http://www.gallup.com/poll/180425/uninsured-rate-sinks.aspx
After spending nearly $2 trillion, the uninsured rate in the fourth quarter of 2018 was 13.7 percent, nearly back to pre-Obamacare levels. Democrats call the ACA a success. I call it a waste of $2 trillion "healthcare" dollars.
Democrats magically believed that they could insure more people, pay the doctors less, and still give the people the care they needed when they needed it.
Washington magically "knew" that this would work out. They think by believing hard enough, the greater number of insured patients would get the care they need despite there being fewer providers of care.
We cannot write this "loud" enough: Coverage ≠ Care!
Magic is wonderful in fiction. But we live in the real world where 2 + 2 = 4 and where reducing the doctor supply reduces the availability of care. Unfortunately, Washington politicians cannot conjure up millions of new care providers.
​
Only magical thinkers like the politicians in Washington can rationalize "bureaucratic diversion."